ONLINE LIBRARY RESOURCES
Students in kindergarten through 5th grade check out books during their weekly library lesson. To browse our collection click on the link to the AES Catalog below. For younger students and special requests, please email the library and we can arrange for the book to go home.
TOP 5 DIGITAL TOOLS for AES students
Tumblebooks is an online library of talking ebooks. It has over 1100 titles with content most appropriate for those in grades K-6. It includes animated talking picture books, chapter books, videos, non-fiction titles, playlists, books in languages other than English such as French and Spanish, graphic novels and math stories.
Office 365 is an online subscription to Microsoft Office products such as Word, PowerPoint and Excel. Our first through fifth grade students have school accounts. If you don't have your student's login details email the library.
IXL is a groundbreaking platform and curriculum for K–12 math education. The world's most comprehensive math practice program, IXL covers more than 3,700 distinct math topics with algorithmically generated questions—meaning students won't see the same question twice no matter how long they practice.

Encyclopedia Britannica School a safe, up-to-date, and age-appropriate information resource for Elementary, Middle, and High School. Discover encyclopedia articles, multimedia, primary sources, games, and other learning resources that support student research. This is a school subscription, contact the library for login information.

Symbaloo is a visual bookmarking tool that we use in the AES Library to bookmark our favorite online tools, games and videos used during library technology lessons.
texas bluebonnet award program
Texas Library Association's recommended reading for grades 3-6.
SUPERKIDS READING PROGRAM
The Superkids® Reading program is a core literacy curriculum for kindergarten through second grade that teaches all aspects of reading seamlessly integrated with the language arts. AES has a subscription to this great program and it is integral to the curriculum.
AES LIBRARY CONSORTIUM
COMMONSENSE MEDIA
A non-profit web resource that rates and educates electronic media for students, families and schools. AES Library is a Commonsense Media Certified school. Find out more about our certification here.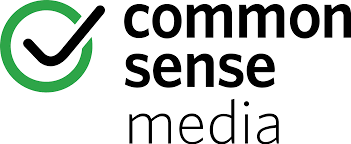 Check out the Making Sense Blog